Workplace Training
At Stay Upright, we believe that safety should be your number one concern on the farm or at your workplace.
Stay Upright can provide accredited workplace training courses, tailored to your needs, at your location or ours. To make safer riding skills more accessible to side-by-side users across Australia, we've also introduced a self-paced online training course which is ideal for anyone who uses a side by side vehicle at their workplace or on their farm.
You can find more information about both our in-person and online courses at the links below. If you have additional questions, or would like more information on what the courses entail, please contact our team on 1300 366 640.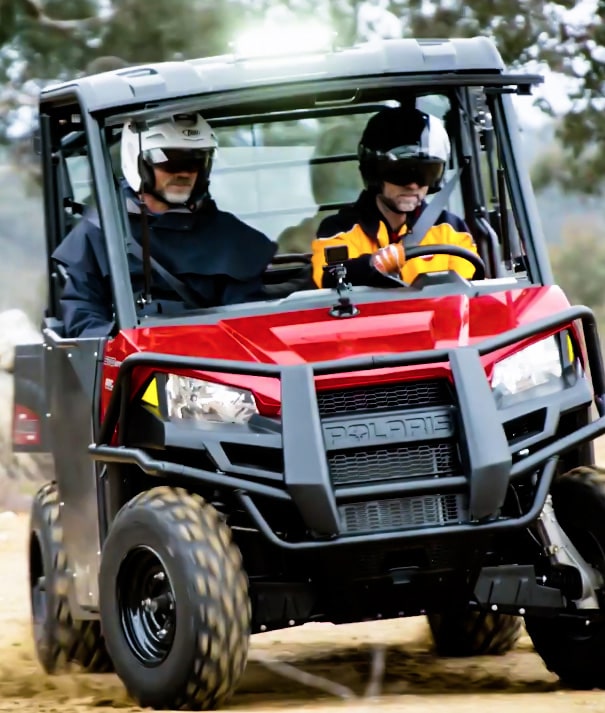 Online Side-By-Side Training Course
In conjunction with the team at Polaris, Stay Upright has developed an online training course for operators of Side-By- Side vehicles. This course is perfect for:
Beginners looking for an overview of the safe operation of SBS vehicles
Experienced operators who have completed the face to face module (AHCMOM216 – Operate Side by Side Utility Vehicles) and are looking for a refresher course
Organisations looking to meet their duty of care to employees by providing ongoing training
The course covers:
Risk management
Personal Protective Equipment
Pre-ride SBS Utility check
Choosing the right vehicle for the right job
Environmental considerations
OHS/WHS
Loads and towing
Loading/unloading
Basic safety driving tips
Duration: Designed to be completed in approximately 30 minutes. Complete it when it suits you! You will automatically be emailed a link after you purchase the course, to complete in your own time.