IN OUR ACTION-PACKED COURSES, YOU'LL LEARN HOW TO TACKLE THE THINGS YOU MIGHT COME ACROSS IN AN ADVENTURE RIDE
how to handle dirt, sand, rocks and logs;
how to ascend and descend;
how to pick up a dropped bike and;
how to pick bugs out of your teeth.
You'll also learn how to master riding a big bike and lots of off-road techniques that will help you to go further, easier.
There are 2 courses to choose from. The only prerequisites are an unrestricted motorcycle licence, your own motorcycle and the right gear.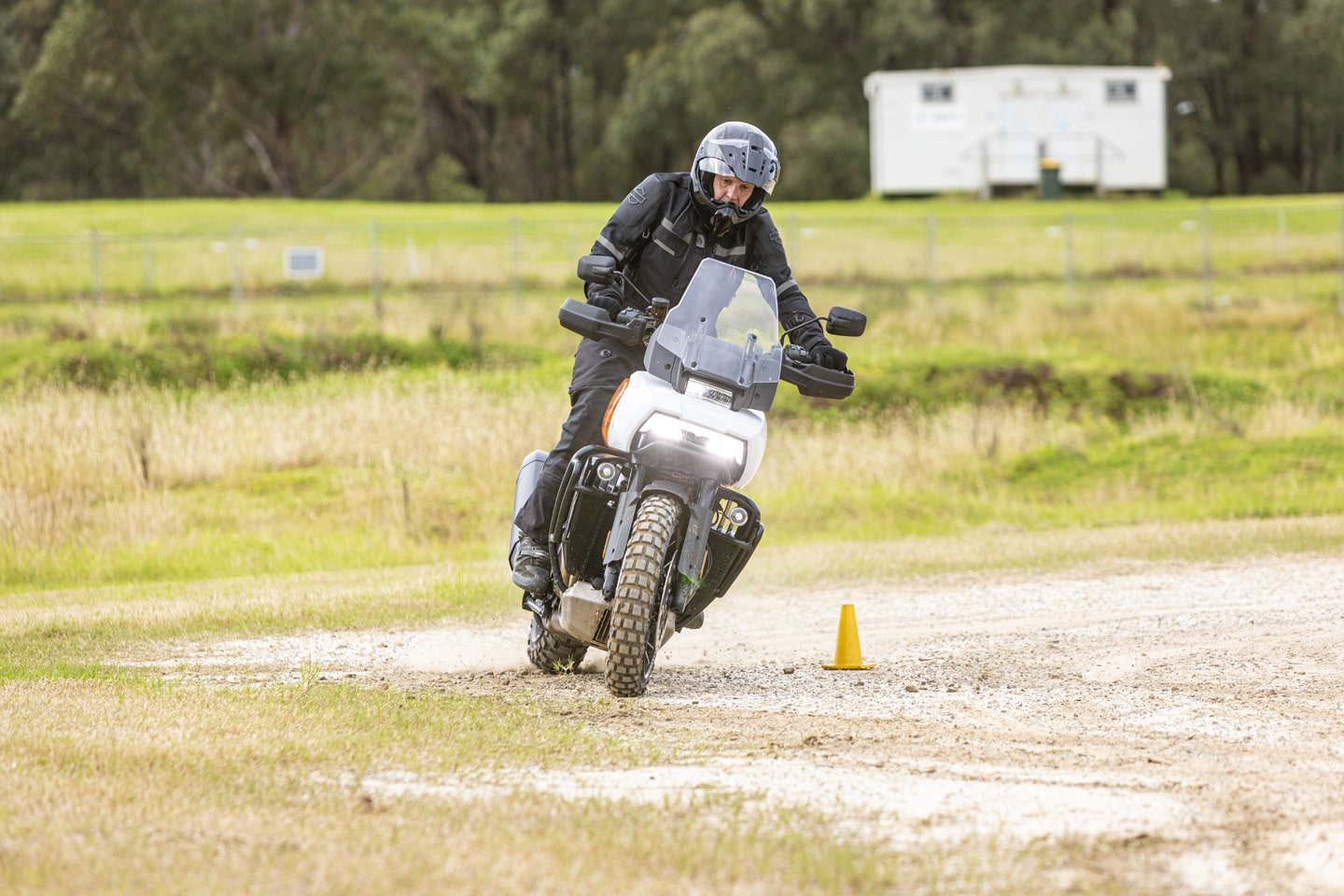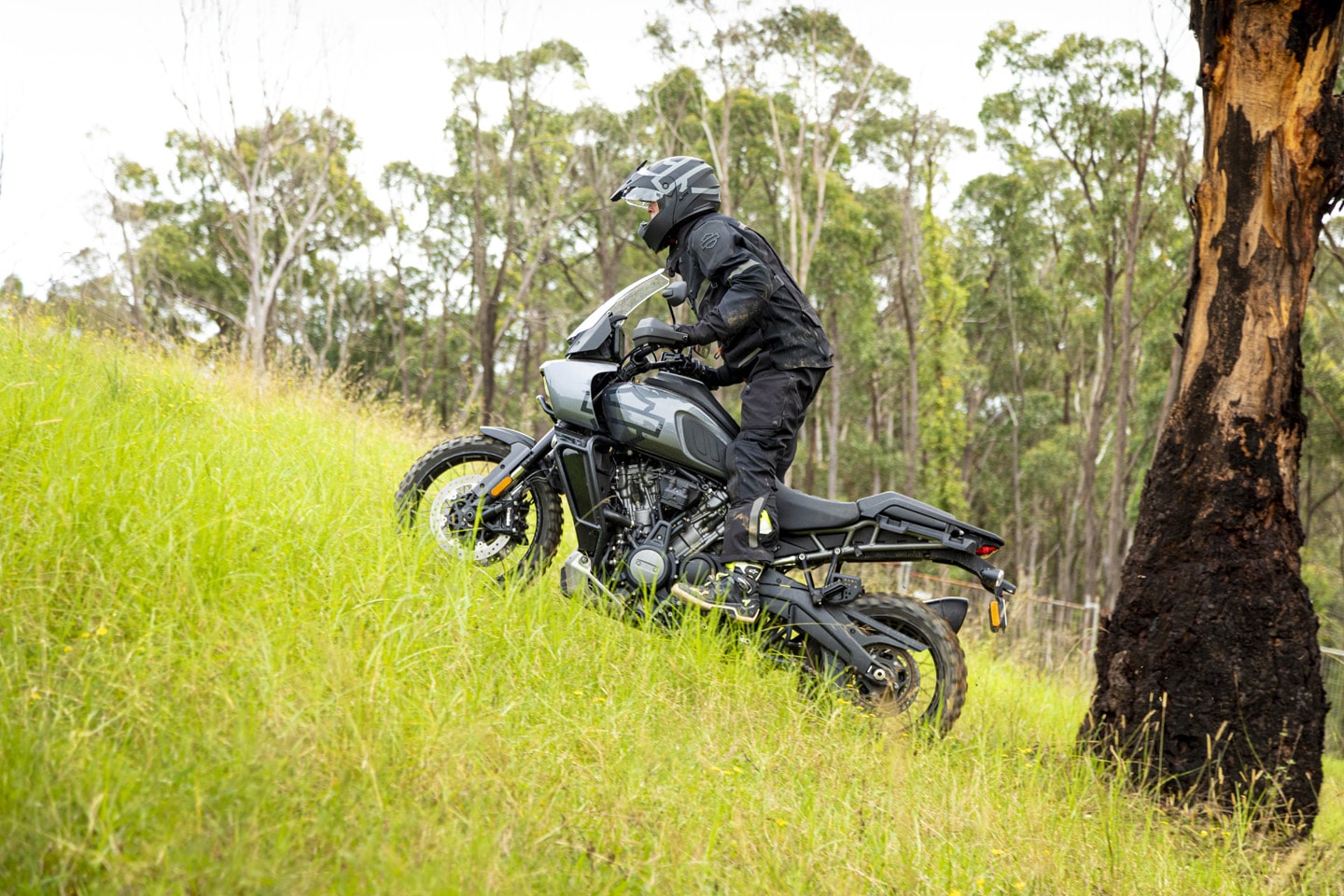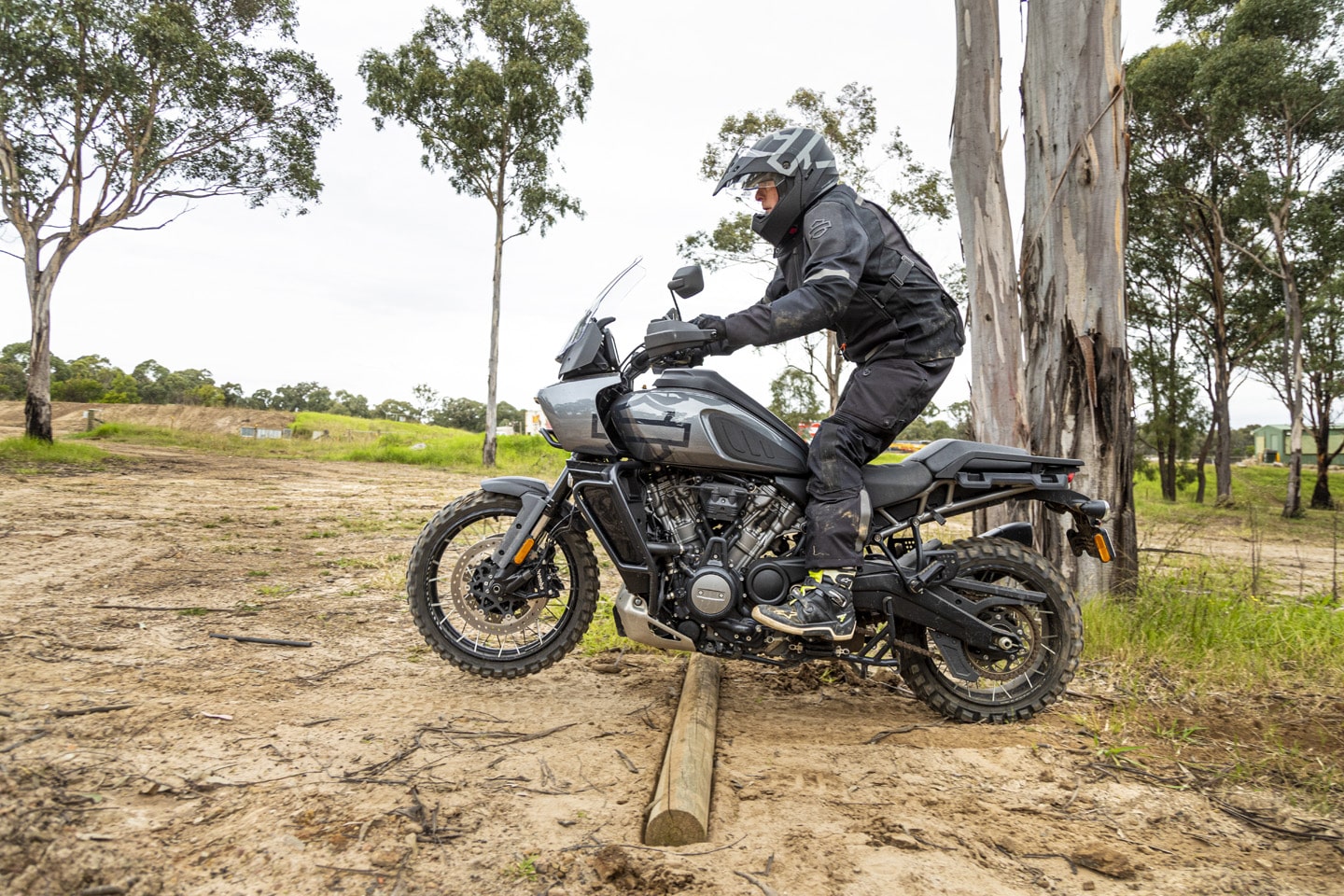 Off-Road Introduction – 1 Day
Locations: Appin NSW
Course Includes: 
Posture – Understanding the difference when off-road
Vision –  Crucial to planning and safety
Mount/ Dismount – How to safely mount/ dismount in less than perfect
situations
Righting a Fallen Motorcycle – Avoiding further injury and damage
Accelerating/ Decelerating – Learning the importance of weight shift when standing
Footpeg Steering – The secrets to changing direction safely
Clutch Control – Understanding the many uses for this important tool
Tight Circles – Learning to maneuver whilst standing
Front/ Rear Brake Unlocks – Learning to safely recover from brake lock ups
Slide Practice (Dirt Track) – Searching for grip in turns – gaining a feel for loss of
grip and how to recover
Descending/ Ascending Hills – System on how to safely negotiate inclines
Hill Recovery – How to safely re-attempt a failed hill climb
Riding in Sand – Crucial technique for a very awkward material
Adventure Trail Ride – Putting new skills to practice in real world
Cost: $395
includes GST, food and drinks, excludes accommodation
Locations: Appin NSW
Course Includes: All of the One-Day content plus:
Stretching Exercises – Health and well being
Warm Up Ride – Warm up the body and brain, prepare for more skills
Cornering – Standing/ Seated – Understanding the difference and when and where to
use each
Rear Wheel Skid Steer – Useful maneuvering tool – must be practiced
Poppies/ Negotiating Logs, Washouts – Loft front wheel over obstacles
Sand Riding – Level II – More complex sand handling techniques
Riding Ruts – Safely negotiating these potential traps
Momentum – Up/ Down Inclines – Practice flow and drive over varying inclines
Traverse Hills – Making turns across inclines
Hill Starts – Moving off on gravel inclines
Wide Slalom – Combining all skills required to manage complex
maneuvers
Water Crossing – Understanding the risks and managing them
Adventure Trail Ride – Putting all new skills to practice in real world
* A participant can enter on Day Two only if they have attended the Off-Road Introduction – 1 Day course within the last 6 months
Cost: $695
includes GST, food and drinks, excludes accommodation